Lifestyle Entrepreneurs Academy - Turn Your Passions into Profits
---
---
Past attendees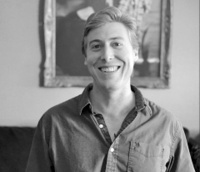 and 21 others
Personalized instruction for aspiring entrepreneurs, mid-career professionals, and small business owners from 5-time entrepreneur and international best selling author of Lifestyle Entrepreneur.
In this half-day workshop, Jesse Krieger will walk you step-by-step through the process of launching an online business that can be run from anywhere in the world with little more than a laptop and an internet connection, allowing you to explore your interests and passions in unique and creative ways with a sense of freedom and mobility that most people only dream of.
All participants will have the option to receive a personally signed copy of Lifestyle Entrepreneur, allowing you to become familiar with the ideas, frameworks and exercises.
This allows us to work in-depth in a highly personal way to help you:
Discover and define your ideal lifestyle that incorporates and is reflective of your interests, expertise and curiosities.
Know which type of Lifestyle Entrepreneur business is right for your personality, and how to leverage online talent platforms to build it cheaply and efficiently.
Take the first steps towards building an online business and developing a game plan you can follow all the way to launch.
Effectively identify and evaluate opportunities online and make the most productive use of your time by working with teams of specialists around the world.
Saturday April 27th, 2013, 1:00pm - 5:00pm at Fort Mason, San Francisco
Curriculum
1:00PM - Workshop orientation
1:30p - Become a Lifestyle Entrepreneur - Creating Your Vision-MAP
2:15p - Discover Your Identity & How to Identify Your Market
3:00 - The Right Type of Business for You - Turn Your Interests & Passions into Products & Services
3:45 - Learn the 21st Century Internet Economy and Build a Castle in the Cloud
4:15 - How to Build Websites, Drive Traffic and Promote Your Business Online
4:45 - How to Succeed and Grow as a Lifestyle Entrepreneur and Why Some People Never Win
5:00 - Review, wrap-up and Q&A
Testimonials - What people have said about Lifestyle Entrepreneurs Academy workshop:
"Jesse provided us with his book, "Lifestyle Entrepreneur: Make Money Doing What you Love, Even in Hard Times" and it's been amazing to have him go through all the concepts that he explains in his book in person. I have always had a few business ideas of my own but never really knew the resources or the approaches to take to get them going and in only a few hours with Jesse I already feel 100% more confident in what I am capable of. Both because of the mentorship he is providing as well as the external tools and resources he is telling us about that are essentially game-changers."
— Dak Steiert, Patent and Intellectual Property Specialist
"The concepts and strategies Jesse taught us at Lifestyle Entrepreneurs Academy change your life completely! He's taught us so many creative ways to generate income effectively doing what you love that I can honestly not see myself returning to what I was doing before, at least not in the same way. The strategies Jesse has covered from finding your centerpiece and your true passion to using online tools to quickly determine how fruitful the market is are truly amazing."
— Michael Kaufman, Energy Efficiency Consultant and Project Manager
Bonus - Book Now and recieve a free full copy of the Lifestyle Entrepreneurship Ebook
Sat., Apr 27, 2013
When
1:00 pm
-
5:00 pm
Where
Fort Mason Center
Sold Out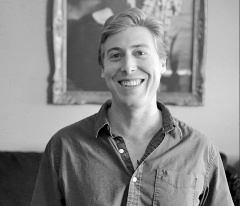 Hosted By
Jesse K.
International Best Selling Author of Lifestyle Entrepreneur
Ask a question!
Sign up!
Or sign up with email
Registered? Log In